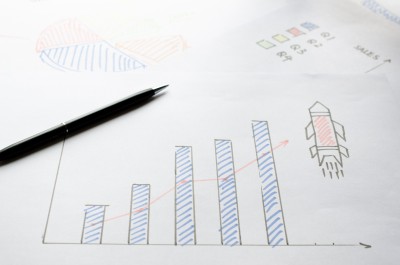 STAFFING FACTORING
National Factoring Association matches staffing agencies with factors that know the industry.
Set your terms, define your criteria, and let pre-qualified factors compete for your business.
Complete the form below and have factors competing for your business
Our service is fast, easy, and FREE!
How Staffing Factoring Works
Staffing factoring is a straightforward process. A staffing factoring company buys invoices (accounts receivables) from other businesses. Since the factoring company is actually buying the invoices, staffing factoring is not considered a loan or a cash advance. It's a business-to-business sale. Here's how it works:
Submit your invoices to your customers as usual.
Find a factor that will buy your invoices.
Pay a fee and receive upfront cash to use for any business need.
Once the invoice has been sold to the factor, you're done! The factor collects on the invoice from your customers. You'll receive 90% or more of the total face value of the invoices upfront with the remainder paid (minus the factor's fee) when the factor receives payment from your client.
Advantages Of Factoring For Staffing Companies
Factoring is a simple tool that can make doing business in the staffing industry less stressful. The service can be used again and again and has no impact on your credit. As long as you have invoices, you can use factoring.
Factoring is extremely flexible. You'll be able to come to your own agreement with the factor you choose as far as timing and frequency of funding is concerned. Submit invoices weekly, bi-weekly, monthly, or as needed to keep cash flowing.
Factoring is a great solution for short-term cash flow problems or to fund special projects, but it can be used long-term and, if it is, it may even reduce demand for your own manpower by reducing the need for internal A/R staff.
Factoring delivers much faster results than a traditional banking loan, with funds arriving within days instead of months. Plus, there's no loan to repay.
Find Your Factor Match At National Factoring Association
National Factoring Association matches staffing agencies with factors that know the industry. Using our service, you'll be able to set your criteria and choose from several different factors that are all bidding for your business! There are no hidden fees or surprises after the fact because you set the criteria yourself and you choose the terms that work best for your situation.
Best of all, our service is FREE to business owners.
Get started is easy. Just fill out the form on this page and soon you'll have factors competing for your business.
If you have any questions about the process or the results you've received, please contact us at contact@nationalfactoringgroup.com or 903-776-4NFG (4634).
Payroll Factoring Or Payroll Financing? 
If you operate a staffing agency you know that cash flow can get tight at times and banks aren't very helpful in rectifying this situation. They may cite a lack of hard assets as reason enough for denying your company a business loan, regardless of how long you've been in business or how successful you are. If that has happened to you, you've undoubtedly started looking for other sources of funding to keep the business operating as usual. Two common sources of funding for staffing agencies are Payroll Factoring and Payroll Financing.
While they sound similar, these two types of funding do have one very important difference that you need to understand in order to make the best business decision possible.
Both payroll factoring and payroll financing meet the needs of new and established staffing companies that may not have the cash on hand to cover all of their current expenses. In an industry like staffing, there are very few hard assets to offer as collateral for traditional banking loans. This makes it hard to fund growth. Neither option requires a lengthy list of assets or several years of steady growth to provide staffing agencies with the funds they need. Instead, both services will look at your outstanding invoices to determine whether or not they can help you. Both services purchase your invoices from you, providing you with much-needed cash.
The primary difference between payroll factoring and payroll financing is in the amount of funding you receive from the service.
Payroll Financing only advances funds to cover your payroll costs. Payroll Factoring, on the other hand, advances you funds that can be used to cover payroll and any other additional costs you may have.
For example, let's assume you have $100,000 in invoicing each month. Your expenses are $75,000 in payroll, $15,000 in fixed costs, and $10,000 in profit.
A payroll financing company may offer you a "100% advance", but read the fine print – this amount only covers payroll. Therefore, you could only expect to receive $75,000 in funding.
Payroll factoring offers an industry standard 90% advance. In the same example, then, you can receive $90,000 to cover your payroll expenses and fixed asset expenses.
In both situations, you will also pay a fee for the service. This fee is generally a set percentage of the amount of the invoices sold. Keeping this in mind, your fees may appear to be less with payroll financing – because you're receiving fewer funds; only $75,000 instead of $90,000.
But this number is misleading when you consider that the $75,000 will only cover your payroll needs, not all of your business expenses. You're still $15,000 short of meeting your fixed costs.
Payroll factoring makes better sense for businesses that are growing because it provides you with funds to meet payroll and your fixed costs, which can free up cash to grow the business.
To learn more about how payroll factoring works, visit our Factoring page.