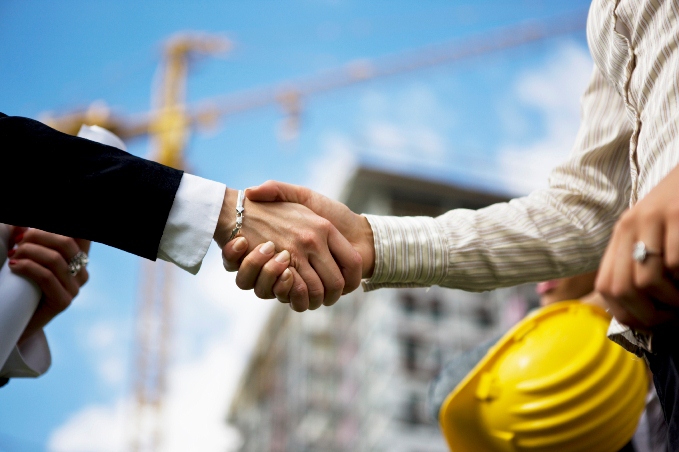 CONSTRUCTION FACTORING
We have dedicated our business to helping construction professionals find their factor match by doing the vetting for you.
Set your terms, define your criteria, and let pre-qualified factors compete for your business.
Complete the form below and have factors competing for your business
Our service is fast, easy, and FREE!
Choosing A Construction Factor At National Factoring Association
Like any industry, not all factors are created equal. At National Factoring Association, we have dedicated our business to helping construction professionals find their factor match by doing a lot of the legwork for you:
We Pre-Screen Factors For You. One thing that makes NFA different from other factoring services is that we are more than just a directory. We actually pre-screen factors for you. Not just any factor makes it into our database. Our factors must pass our rigorous quality standards and meet our business ethics expectations.
We Deliver Customized Search Results. You receive customized results with every search. Other search services may push you towards the factor that will pay them the highest finder's fee. That is not the case at National Factoring Association. The results you receive are based solely on the criteria you select in the search process. Every search, every referral is customized to your business and your business needs. There are no hidden fees or surprises after the fact because you set the criteria yourself and you choose the terms that work best for your situation.
You'll Find Factors For Your Industry. Every industry is different, with different challenges and different needs. At NFA, you can search for factors that specialize in construction industry factoring so you'll be working with someone who understands your business needs from the start.
It's Free To You. Our search is free to business owners. You won't be charged a thing to submit a search and see what kind of results you get. It's a low-risk way to see what's out there and if factoring is a good fit for your business.
Why Construction Companies Depend on Factoring
Construction companies and construction professionals face some serious challenges when it comes to keeping cash flow steady. Work may be seasonal or may ebb and flow for other reasons throughout the year. This lack of consistency makes it extremely difficult to obtain traditional business financing.
Add to that the way the construction process works and it is no wonder so many companies find themselves with a cash flow problem. Businesses in the construction industry often have to pay for materials and supplies and pay their subcontractors or employees well before they ever receive payment for the job being completed. This can put serious strain on business finances and make it difficult to keep business operations going.
Construction factoring companies can help ease this strain by providing advance payment for invoices that are due to you.
The Benefits of Factoring for Construction Companies
Invoice factoring is a smart alternative to bank loans. In fact, factoring is not a loan at all. It is the sale of your accounts receivables invoices to a factoring company. The factor will buy your completed invoices from you, sometimes for as much as 95% of their face value. This provides you with immediate cash to use for business expenses and frees you up from having to chase down clients to pay you. The factor becomes responsible for that once they buy the invoices from you.
The benefits of this type of arrangement are immediate and long-lasting:
You receive an immediate payment for work you've already completed instead of having to wait 30-90 days for payment.
You can use that money for any business need – supplies, payroll, paying subcontractors, equipment maintenance or purchase, etc.
You do not have to follow up with your client to secure payment.
You have the cash on hand that you need to take on new jobs and grow your business.
You can retain your subcontractors because you can pay them right away.
Factoring is not a loan. It does not need to be repaid.
Just about any construction professional can use invoice factoring to help even out their cash flow. As long as the projects are not bonded and the invoices are completed, a factoring company should be able to buy your invoices and provide you with the cash you need.
To get started, just fill out the form on this page. Soon you will have factors competing for your business!